Okay, I know I JUST said, "It's summer, and woe-is-me, no time to make cards." This card was in my mind just waiting to get out, so I had to make time! I also wanted to try out
Vicky's Link Manager offer by Inlinkz
.
InLinkz.com
Well that was fun! I think I'm going to like this Link Manager thing. Thanks, Vicky! The gems were similar to the ones here, but I could not find the ones I used anywhere online. I colored the gems with Copic markers. The first pictures were taken outside and the third was inside and then auto adjusted to lighten it up. Still trying to figure out the best way of showing the true colors.
This card is entered in the following challenges:
The Play Date Cafe: PDCC 134
Retro Sketches #14
Clips-n-cuts Giveaway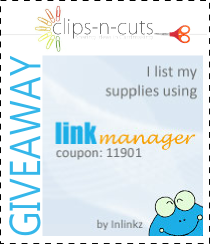 That's a lot for one little card! Thanks for coming over, and have a great day!
Kara Lynne